Posts for tag: oral cancer
By Stephanie Huddleston, DMD, PLLC
March 29, 2018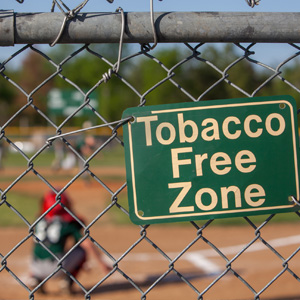 Spring means different things to different people—but to baseball fans, it means just one thing: the start of another thrilling season. All 30 Major League Baseball teams begin play this month, delighting fans from Toronto to Texas and everywhere in between.
The boys of spring carry on an age-old tradition—yet baseball is also changing with the times. Cigarette smoking has been banned at most ballparks for years; smokeless tobacco is next. About half of the MLB venues now prohibit tobacco of any kind, including "snuff" and "dip." What's more, a recent contract agreement bars new Major League players from using smokeless tobacco anywhere.
Why all the fuss? Because tobacco isn't safe to use in any form. People who use smokeless tobacco get just as much highly addictive nicotine as cigarette smokers. Plus, they get a mouthful of chemicals that are known to cause cancer. This puts them at higher risk for oral cancer, cancer of the esophagus, pancreatic cancer and other diseases.
A number of renowned ballplayers like Babe Ruth, Curt Flood and Bill Tuttle died of oral cancer. The death of Hall of Famer Tony Gwinn in 2014 focused attention on tobacco use in baseball, and helped lead to the ban. Gwynn was convinced that his addiction to smokeless tobacco led to his getting oral cancer.
Yet tobacco isn't the only cause of oral cancer. In fact, the disease is becoming more common in young people who do not smoke. That's one more reason why it's so important for people of all ages to keep to a regular schedule of routine dental exams. These visits offer a great opportunity to detect oral cancer in its earliest, most treatable stages.
So as you watch your favorite team, take a tip from the professional athletes' playbook. If you don't use tobacco, don't start. If you do, now is a good time to quit. For help and support, call an expert at 1-800-QUIT-NOW or visit smokefree.gov.
If you have any questions about oral cancer, please contact us or schedule an appointment for a consultation. You can also learn more by reading the Dear Doctor magazine article "Diet and Prevention of Oral Cancer."
By Stephanie Huddleston, DMD, PLLC
May 02, 2014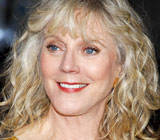 After her husband, producer Bruce Paltrow, succumbed to oral cancer in 2002, actress Blythe Danner made it her mission to help save other families from the heartache she and her children (Jake and Gwyneth Paltrow) suffered with his loss. Now active with the Oral Cancer Foundation, Blythe uses her fame to bring awareness to the disease, which she says she and her family knew very little about before Bruce received his diagnosis.
In an interview with People magazine, Blythe said she believes her husband's cancer could have been detected earlier if the family had been alert to the symptoms.
"For months I had noticed Bruce's voice was hoarse," she said. "I started asking him to see a doctor. But he kept saying, 'No, no, no, I'm fine.' "
When a lump became visible in his neck, he did go to the doctor and found he had a tumor in his throat. The cancer eventually spread to his lymph nodes. Compounding Blythe's sadness is the feeling that she might have been able to do something to prevent her husband's death.
"I feel tremendously guilty," she told the magazine, noting that she wishes she had simply insisted her husband get himself checked out. "Education and early detection are so important," she said of her campaign to raise awareness. "That's why I'm doing this."
Though Bruce Paltrow was a smoker, it's important to note that young, non-smokers comprise the fastest-growing segment of the population being diagnosed with the disease. That's because a sexually transmitted virus known as HPV16 is now a major cause of oral cancer.
Oral cancer screenings are yet another good reason to make regular semi-annual visits to the dentist. We have the training to notice oral abnormalities, and to monitor and/or biopsy any suspicious lesions. At your oral cancer screening, we will feel your neck for lumps and inspect your lips and all inside surfaces of the mouth, including the back of your throat.
Of course, if you or a loved one experience persistent hoarseness, white or red patches or other changes in your mouth or tongue that don't go away in a few weeks, please don't hesitate to come in and see us.
If you have any concerns about oral cancer, please contact us or schedule an appointment for a consultation. You can learn more about the disease in the Dear Doctor magazine article "Oral Cancer."